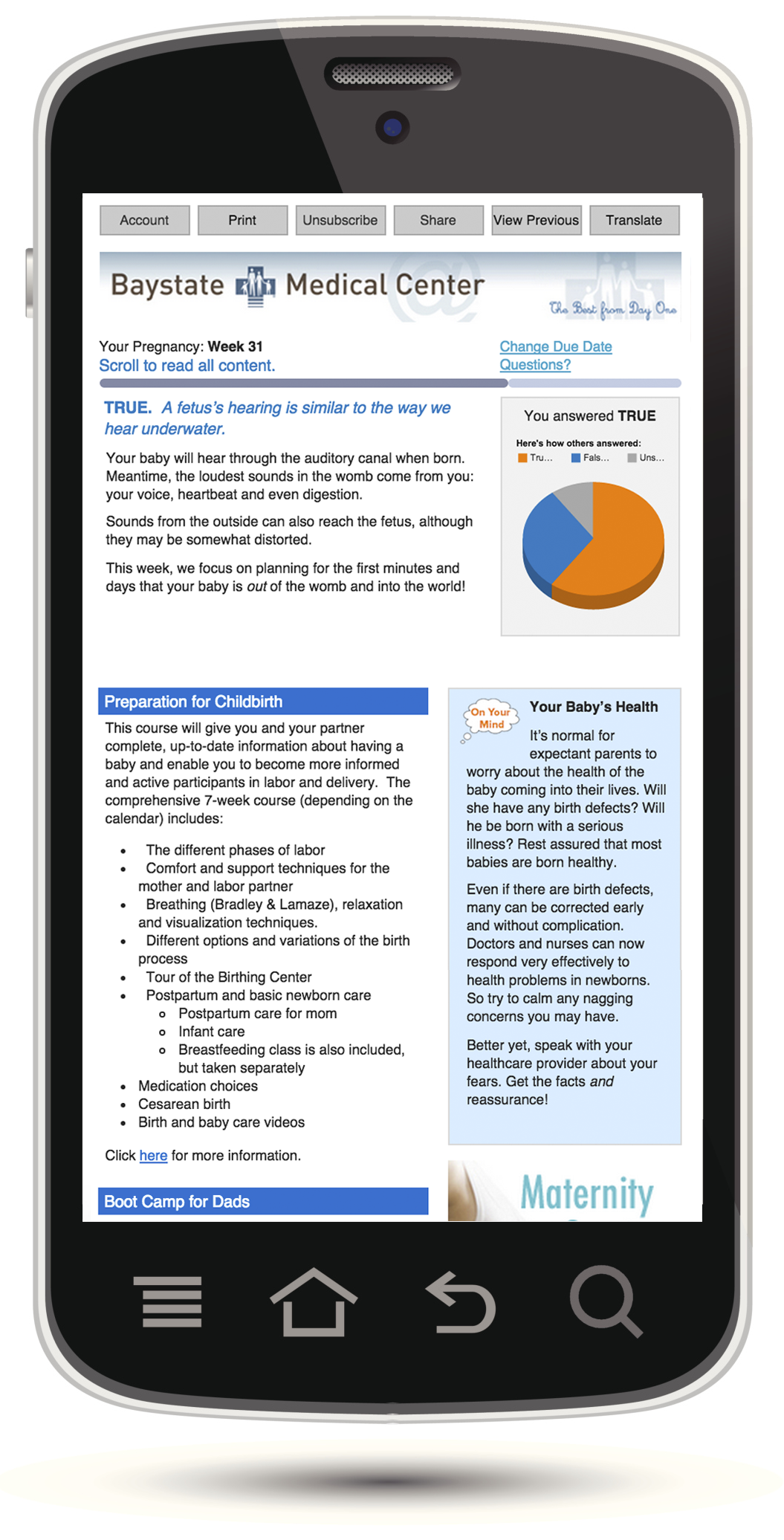 In my position as Manager, Lactation Services at Baystate Medical Center in Springfield, MA, I'm expected to keep the department running efficiently, prove the economics of our efforts and, of course, educate and provide resources for new and expectant parents. This is a challenging task!
In the past year that I have held my position and Baystate Medical Center's nine years of using UbiCare's SmarteXp patient engagement solution for Pregnancy and Early Childhood, we've learned the value—both figuratively and literally—of connecting with our patients digitally through educational messages that start at the beginning of pregnancy and continue through the child's third birthday.
First, there is the intangible value of providing health education resources to new moms and their families—helping the entire family feel involved in the birth of a child—and building a relationship between our hospital and these new parents and families in the process.
Then there is the real, tangible value that we can see on paper.