Will you succeed or die in digital America?
That is the question the McKinsey Global Institute (MGI) report, "Digital America: A Tale of the Haves and Have-Mores", poses to all sectors of the American economy.
Looking at it through the lens of American healthcare—to tease out a road map for the business of healthcare—the report provides a compelling argument for aggressive hospital digitalization with the following key points:
Digitization is an absolute prerequisite for growth and perhaps even survival. The healthcare industry is way behind (#19 out of 22 industries), yet represents 10% of the US GDP and 13% of employment. As such, it is bearing down on overall economic growth. Time is of the essence. Immediate-, near- and long-term digitizing must be in process.


"The companies [read "hospital systems"] leading the charge are winning the battle for market share and profit growth." 
The correlation between digitization and growth is stunning. The more digitized your institution is, the more successful and secure its future.
"This is a wake-up call—and an opportunity to reinvent every process with a fresh focus on the customer." 
All customers—internal (clinical and administrative staff) and external (patients, families and community)—require digital solutions for education, training, support and connections. Processes must be retooled with the customer at the center of everything.

Leveraging digital touches improves health behavior for patients, staff and the institution.

"Digital innovation, adoption and usage are evolving at a supercharged pace across the U.S. economy." Systems must leverage pockets of innovation and digitization for immediate success. All digital efforts deliver a strong return across the institution, reducing costly and unnecessary time and effort while improving quality care and satisfaction.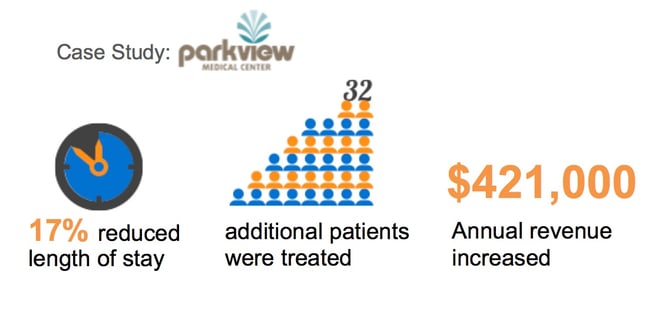 "There is no single formula for going digital… The real value lies in combining digital assets and capabilities with ingenuity. It involves using these tools to engage with customers, to create new products and business models, and to improve operations."