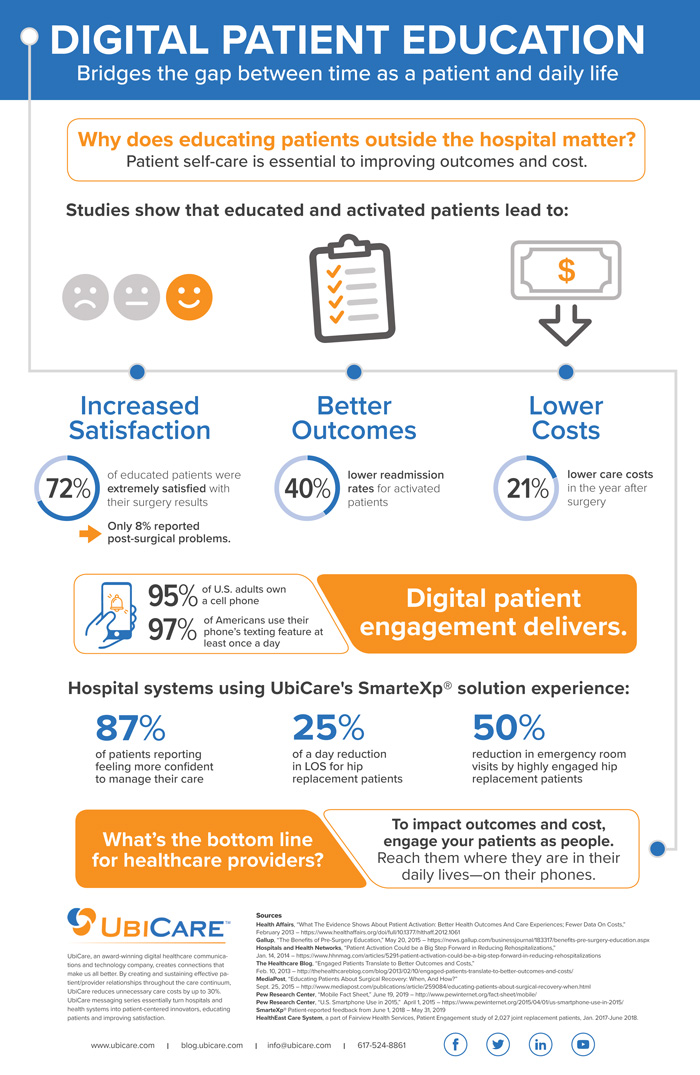 When patients leave the four walls of the hospital or their doctor's office, they stop being "patients", and go back to being people managing the details of their daily lives. Patients manage their care on their own most of the time, and the decisions they make impact outcomes and cost.
That's where digital patient education comes in.
Our infographic shows how digital patient education bridges the gap between time as a patient and everyday life.