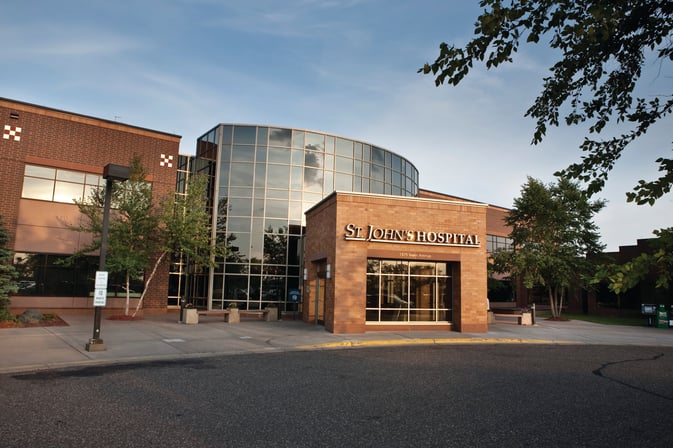 By now it seems that every hospital has a patient portal. But is everyone—hospitals and patients alike—using them to their full potential? According to one survey, many patients still don't know their providers offer portals. As providers, we also depend on getting patients to visit their portals to initiate patient-provider communication. When used well, portals help hospitals engage patients and meet Meaningful Use requirements. The challenge is in how to make good use of your patient portal.
HealthEast Care System was determined to use our portal to improve health outcomes through proactive, consistent health information that patients could access anywhere. Here's how we did it.
Like many hospitals, we wanted our patient portal to be a tool for engaging patients and building brand awareness and loyalty.
Portals require that patients actively visit them to engage in patient-provider communication, putting the ownership on patients and leaving our hands tied in terms of engaging them.
We believed that we could engage and activate patients if the portal offered them more than just a way to check lab results or send messages to their doctors. We wanted to incorporate proactive patient education.
Fortunately, we also had a powerful patient education system that automatically delivers pregnancy, childcare and breastfeeding education to parents from pregnancy through the child's 3rd birthday.
We decided to integrate these two digital health tools by establishing a bidirectional connection between the hospital's patient portal and the patient education system. Expecting moms now receive relevant, stage-specific information as soon as they visit our portal; they also proactively receive consistent support through weekly emails they can access on their laptops, tablets or smartphones. We call this the MyPregnancy Tracker.
MyPregnancy Tracker offers a great deal of customized and general information to help keep moms-to-be well-informed about their pregnancies, as well as education about newborns before they arrive. The tracker provides:
A week-by-week progression showing the baby's growth
Pregnancy support resources
Details about upcoming appointments
A link to the HealthEast Starting Out Right book about newborns
Maternity knowledge trivia questions
Easy e-messaging communication that connects patients directly with their HealthEast maternity care team
This integration means that we're improving patient-provider communication—engaging patients and providing consistent health messaging every step along the way.
Our patients depend on us for reliable health information.
A lack of consistent, reliable health information may be the reason why 72% of Internet users search online for health information, where they often find misleading and unreliable information.
By integrating our MyPregnancy Tracker with the patient education system, we're using digital health technology to ensure that patients get the health information they need from us. Plus, we're overcoming the most common challenges of patient portals.
In addition, proactively delivering health education via MyPregnancy Tracker means we are no longer limited to digitally engaging patients only through their visits to the portal. We know patients are also receiving targeted healthcare communications from us every week, in addition to every time they log in to their portals.
We've turned our MyPregnancy Tracker into a robust patient engagement solution that not only connects us to our patients but educates them with the timely, stage-specific health content they need to improve their outcomes.