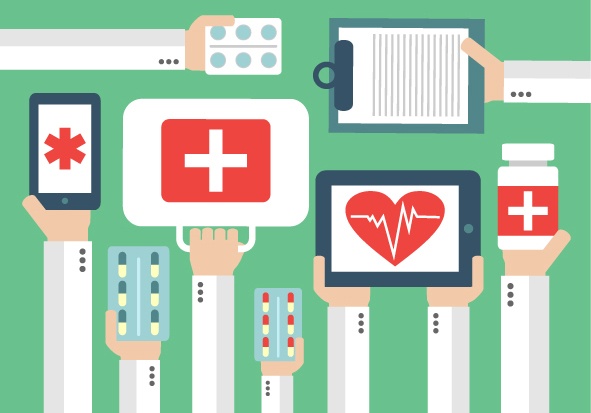 The 2015 Medicare Access CHIP Reauthorization Act (MACRA) outlines plans to overhaul reimbursements to physicians, based in part on their ability to provide quality care and to improve patient experience and outcomes.
One of the main goals the Centers for Medicare & Medicaid Services (CMS) has for MACRA is for individual healthcare providers to use technology as a tool for improving care in a way that's helpful—rather than burdensome—to both patient and provider.
This goal is also central to the objectives for hospitals currently participating in CMS' Comprehensive Care for Joint Replacement (CJR) initiative. Key to success with CJR's bundled payment program is the nurturing of patient relationships—teaching and engaging patients to be better partners in their care, ultimately to improve both their satisfaction and outcomes. And this, too, can be accomplished through digital tools that work.
Making Healthcare Technology a Tool
MS Acting Administrator Andy Slavitt called for making healthcare technology "a tool, not an industry" in a June speech about his agency's goals for MACRA. Under CJR, this kind of effective use of technology can help hospitals meet requirements to connect with and care for patients before, during and after joint replacement surgery—keeping costs down and care quality high.
How Your Patients Can Help
Under both CJR and MACRA, patients themselves may become hospitals' secret weapon in the battle to manage costs while improving care quality. How?
If providers engage their patients, communicating ongoing expectations, knowledge and support, those patients can become effective partners in their own care. Technology is an efficient way to forge and continue this connection between provider and patient.
Communicating what to expect at each point along the care continuum—symptoms, treatment, what's normal and what warrants a call to the doctor—is crucial to patients' confidence and ability to partner in their care. Research suggests that confident patients have better outcomes, and that's something CMS, hospitals and patients all want.
Adapted from the white paper, CJR & MACRA….Connected?? For more information on how CJR and MACRA's quality measures offer hospitals the opportunity to leverage patients and provide self-care guidance, debunk misinformation and manage expectations, download the whitepaper.