You may not realize that the earliest versions of patient portals have been around since the early 2000s. As the use of electronic health records (EHRs) increased, so too did the functionality of patient portals that often integrated with EHRs.
Where do portals stand more than 15 years after their introduction? What value do portals provide hospitals? Are they easing workflows and creating efficiencies, and for what?
This infographic brings together some of the most relevant statistics on patient portal usage.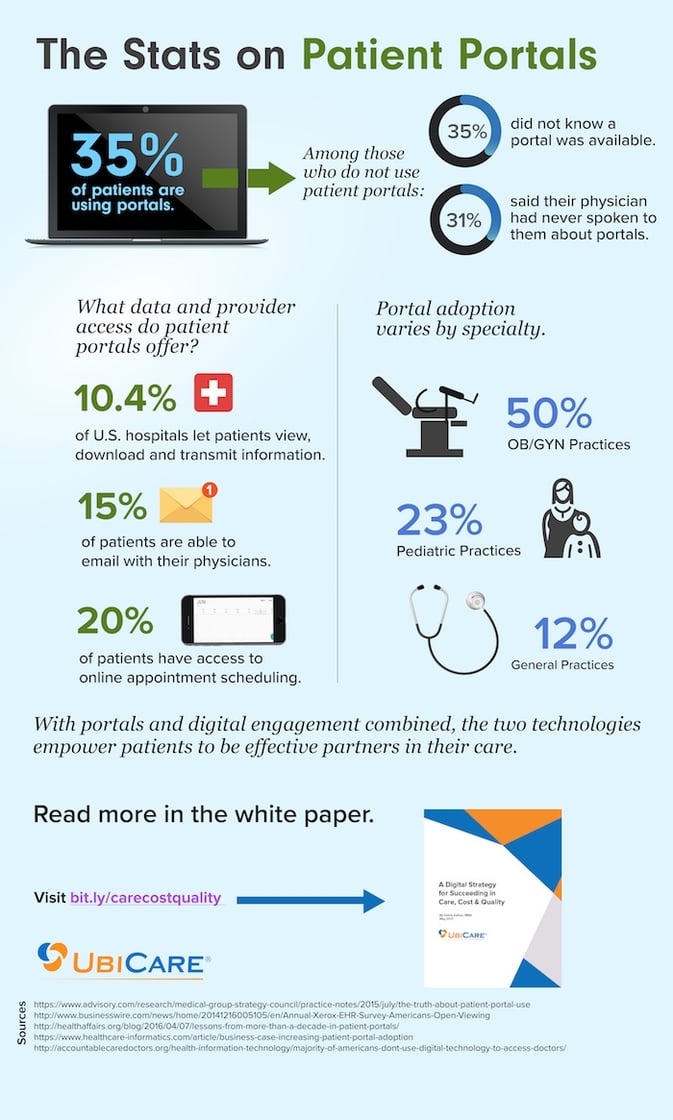 Research suggests that patients like using portals mostly for managing the logistics of their care tasks, such as scheduling or cancelling appointments and viewing test results. Where portals may fall short is in creating ongoing, supportive, patient-provider communication.
Combine patient portals with digital engagement solutions that guide patients through a care episode, however, and you can empower your patients to be effective partners in their care.
How is your healthcare system using patient portals? How have you integrated them into your digital strategy for improving value-based care? Let us know in the comments.