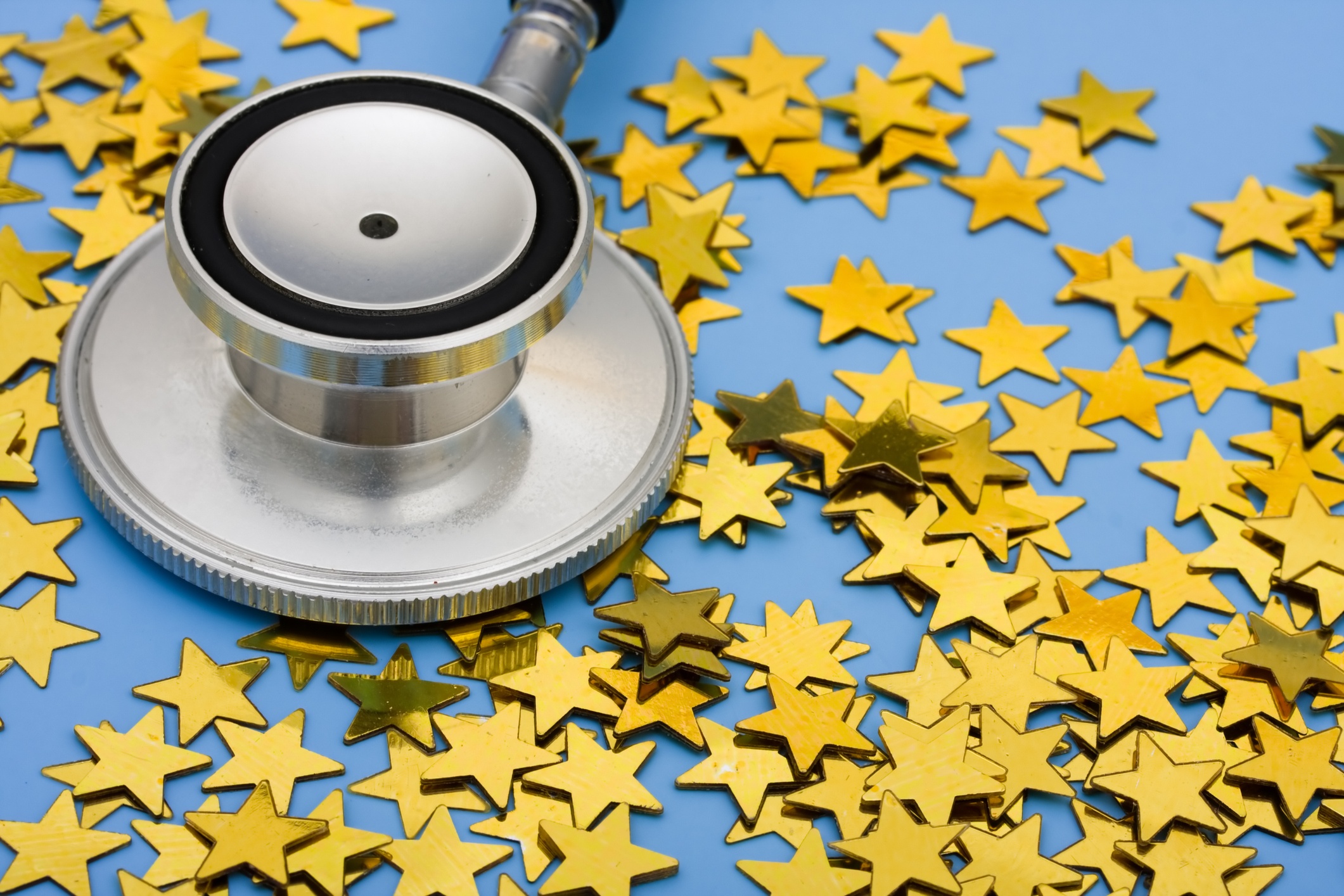 The Centers for Medicare and Medicaid (CMS) ended 2017 by revising the ratings hospitals depend on as bellwethers for their reputation with patients, payers and regulators alike.
CMS's hospital star ratings are calculated from data on 7 care-quality indicators: mortality, safety of care, readmissions, patient experience, effectiveness of care, timeliness of care and efficient use of medical imaging.
The agency's new formula for determining star ratings addresses what had been a significant bell curve of hospitals with stars ranging from 1 to 5 (with 5 being the highest rating). Previously, few hospitals had 1 or 5 stars; most had 2, 3 or 4.
While most hospitals remain in that middle grouping, CMS's revisions have increased the number of hospitals with 1 or 5 stars, meaning that some hospitals have seen their star rating go down, while others have seen it go up.
The new formula puts more weight on readmissions and timeliness of care and less on patient experience than CMS's previous methodology, another sign that the agency is paying more attention to specific, quantifiable care indicators.
Regardless, hospitals need to understand that the patient continues to hold the key to success with care quality indicators. An educated, engaged and motivated patient ultimately translates to fewer complications and readmissions and a patient-provider relationship that keeps timeliness of care at the forefront.
Whether your hospital's star ratings went up or down, your future success depends on a strong, sustained connection with your patients.