Reaching your patients through the technology they already use is key to patient engagement and activation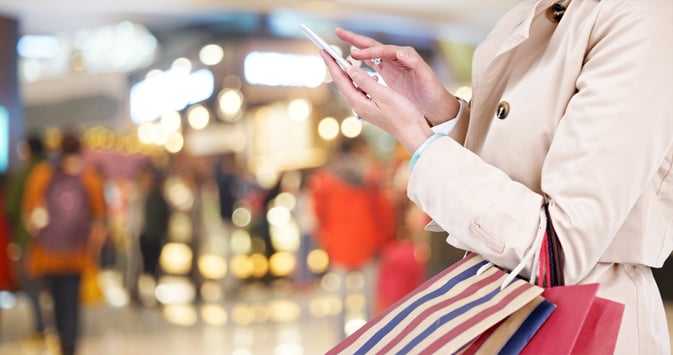 With new tools like Snapchat and Boomerang popping up every day, sometimes it seems like communication technology seems to change faster than we can keep up with. That has led some hospitals to rush into creating an app or join the latest social media platform. Others continue to lag behind, using paper and telephone as the primary communication methods used to engage patients.
But some hospitals recognize that patients want to communicate the way they do in daily life. Email and text have an important place in patient-provider communication and remain patients' top choices for connecting with their doctors outside the medical office or hospital walls.
In fact, when it comes to improving health outcomes, your best bet for communicating with patients is a combined approach: mobile-responsive email and text.
Research Proves It Works
Many studies show the impact of both email and text on improving patient outcomes.
One systematic review found that 8 out of 9 studies support text messaging as an effective tool for behavior change in areas such as weight loss, smoking cessation and diabetes management.
Another study, by the Agency for Healthcare Research and Quality (AHRQ) Health Care Innovations Exchange, revealed a "small but meaningful" (approximately 4%) increase in flu vaccinations after sending customized weekly text messages to parents about the flu.
An American Journal of Managed Care study linked patient-provider communication via email to better patient outcomes, stating that "patient engagement through email has potential in affecting higher quality outcomes."
Why are these communication methods so powerful? Because they're the same methods patients use in their daily lives. It makes sense to share health information in this way. Using their adopted technology, your health information reaches patients seamlessly—in a way they're used to and rely upon.
What Has Healthcare Tried in the Past?
The Healthy People 2020 initiative acknowledges that the adoption of mobile technology is changing people's health behaviors:
"Ideas about health and behaviors are shaped by the communication, information, and technology that people interact with every day."
But apps, while readily accessible, often go unused. In a 2015 New York University study of mobile phone users, only about half of patients included in the research downloaded health apps. Of those who did, about half stopped using the apps, citing high data entry burden, loss of interest and hidden costs.
Among healthcare organizations, 97% reported technical challenges when deploying apps.
With those statistics, you have to ask yourself if health apps are the most efficient route to patient access.
Studies also show that when the healthcare industry has tried to force technologies and communication methods on patients who don't use them in daily life, it hasn't been effective in engaging them.
Patient portals, for example, are drastically underperforming. A Xerox survey of EHRs found that 64% of patients do not use their portals. Yet some hospitals have overcome this problem by turning portals into hybrid models that also incorporate push emails.
What Should Healthcare Try Next?
Patients are saying—demanding, even—how they want to communicate with providers: 93% want to email their doctors and 80% want text. With those high percentages, either mode of communication gives you a great shot at reaching your patients. Combine them and you've got an even better chance of getting patients involved in their care.
The reasons for educating patients by email and text go beyond stated preferences, however. They're based on patient actions.
Health emails can yield unique open rates as high as 60%. Compare that to a 20% average open rate for marketing emails.
While little data is available on open rates for health-related text messages, we do know that text messages have an overall 98% open rate and 95-98% of text messages are read within minutes of receiving them.
Both email and text offer a better way to reach patients where they are; 84% of Americans say they can't go a day without their phones. And while it's true that these phones also offer access to apps and the Internet, those resources are more burdensome for patients. They require patients to actively search and usually log into a platform or portal. Even then, many websites are not mobile-friendly. Most people, on the other hand, have email and text notifications enabled on their phones, making it more likely that these channels will improve patient access.
Among internet users, 72% search online for health information. But with a plethora of inaccurate information online, you don't want your patients relying on Dr. Google. Online information can also be contradictory to your best advice, overwhelming for patients, and not necessarily the right information at the right time in a care
What About Staff Efficiency?
Email and text have potential time savings for hospital staff, too. One company did the math and found that texting is 10 times more efficient than phone calls and could save the average office manager 8 hours each week!
Add the fact that in healthcare, many phone calls are from patients asking hospital and doctor's office staff the same questions over and over. With email and text, you can pre-emptively answer these repetitive questions en masse—saving even more time.
The American Journal of Managed Care study mentioned earlier suggests that email also saves staff time. More than 30% of patients who emailed their doctors called and visited those medical offices less.
---
Both email and text work well for engaging patients in their care because they directly reach them right where they are. The research is clear. Email and text are not just for millennials, nor have young people abandoned these communication methods. In fact, email and text are the most effective way to reach patients of all ages.