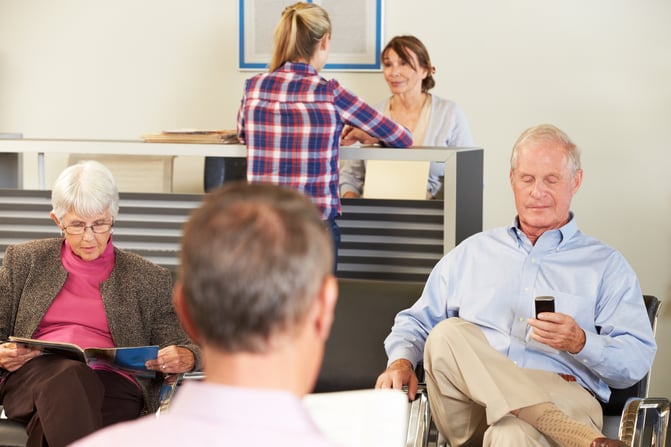 When was the last time you talked to your friend? Your mother? Your old college roommate? Now think—did you actually talk to them? In person or on the phone?
If you're like most Americans, you probably conversed with them via text, email or social media. In fact, a recent Gallup poll finds that texting and email are the most frequently used forms of non-personal communication for adult Americans. So is a cellphone, because even when we do use a phone, it's typically not a landline, the survey reveals.
For all Americans under age 50, the survey finds that texting is the most dominant form of communication.
Given these changes in our own everyday interactions, why does the healthcare industry insist on sticking with old forms of communication?
Healthcare needs to embrace email and text as the preferred and most efficient patient-provider communication methods, just as we have accepted—and really, expected—email and text communication in our daily lives.
So far, most attempts to incorporate texting into a healthcare setting have involved simple alerts, such as medication and appointment reminders. While helpful, these messages just scratch the surface of what's possible. Text alerts like these don't qualify as dynamic communication; they're really just one-way, robotic messages.
A better way for the healthcare industry to use texting is to guide personal, two-way conversations between patients and providers that engage patients in their care.
Hospitals and health systems can push out en masse—and in a targeted, customized way—health information that:
builds patients' knowledge about their health, from pre-care to post-care
relieves patients' anxieties, and
sets expectations.
This essentially guides patients through their care when they're not in the hospital or a doctor's office.
Of course, texting that guides patients through their care is different than texting patient-care directives. In December 2016, the Joint Commission updated its recommendations to advise against the use of secure text messaging for patient care orders.
Instead, texting should focus on population-based information and patient support—addressing not just health education, but also common anxieties, expectations and shared needs. This will foster connections between patients and their hospitals, improve patient satisfaction and boost the patient experience.
Each connection not only guides patients through their episode of care, but also builds their trust in your hospital—and the likelihood they'll recommend you to their friends and return with their families for future healthcare needs.
Texting can also spark other opportunities to interact with patients. Imagine patients letting you know how they're doing or what their current challenges are. Aggregate this kind of data from your entire patient population and you'll get a picture of your population health and what your hospital can do to improve outcomes.
Healthcare traditionally lags behind on the adoption of new digital technology. Patients are calling (pun intended) for modern communication with their doctors. In fact, 93% of patients want email communication and 80% of smartphone users want text alerts about their health.
Are you listening to how your patients want to communicate with you?