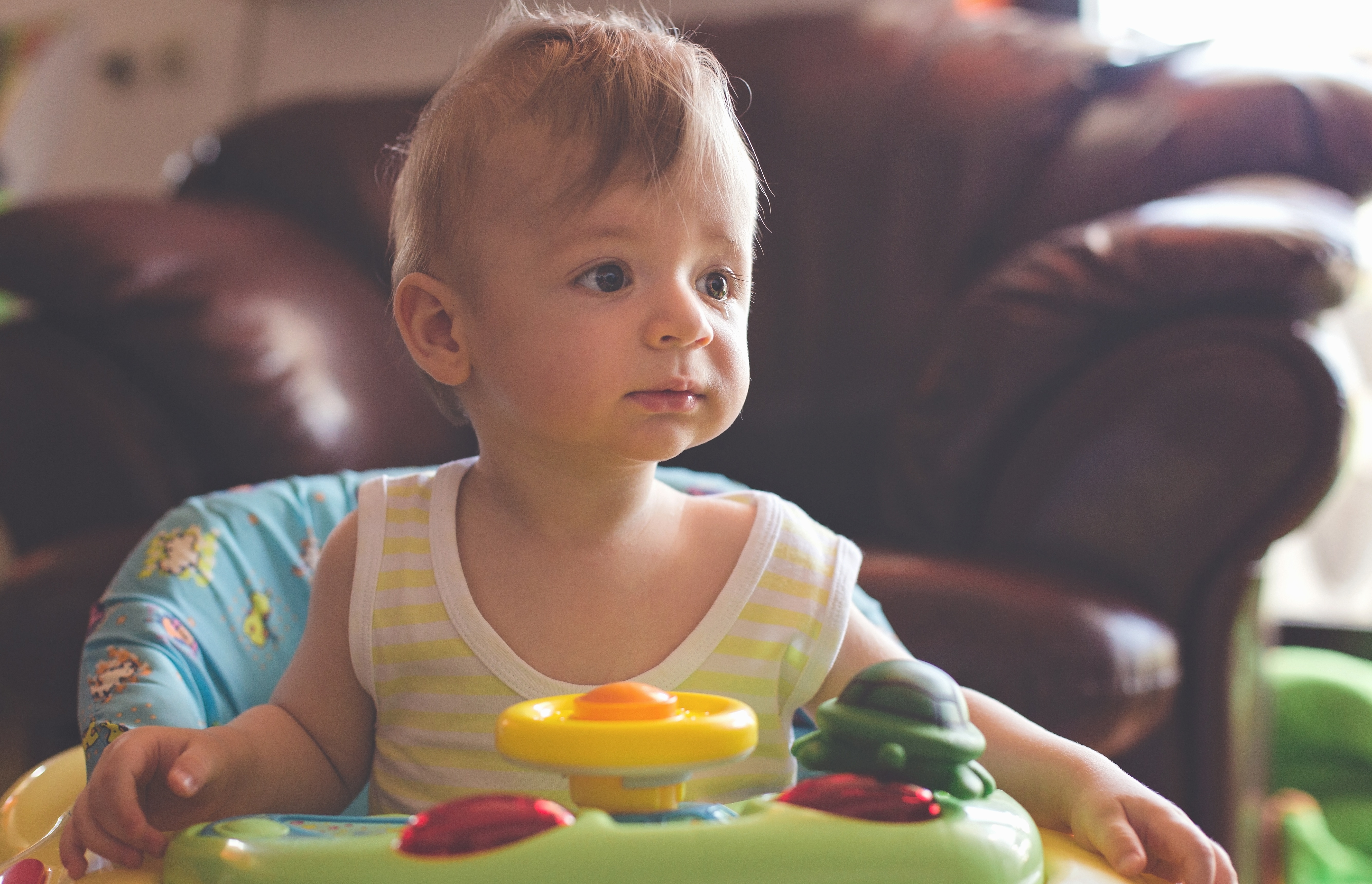 As the mother of a toddler, recent news headlines about the dangers of baby walkers—and pediatricians' repeated calls for a ban on them—caught me by surprise.
The American Academy of Pediatrics (AAP) has long recommended against—and unsuccessfully sought a ban on—these walkers. This month, a study in the AAP journal Pediatrics has renewed calls for that ban.
Still, it was the first I'd heard of the academy's warnings. And while I never used a walker with my child, I could not recall my doctors advising me not to. It made me wonder how many other new and expectant moms missed the warnings as well.
Mostly, it highlighted the need for pediatricians to more effectively communicate with new parents about parenting and child development—and not just during well-child visits in the doctor's office, when the information provided is too easily forgotten later on.
Why are baby walkers dangerous?
The AAP has warned about the injury risks of baby walkers for years, noting that a child can move more than 3 feet in 1 second in these devices, which help babies get around before they've mastered walking.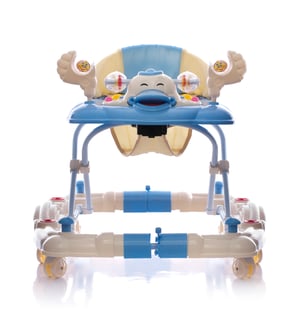 The organization recommends avoiding walkers comprised of a seat suspended within a frame with wheels that allow for movement. A good alternative, the AAP says, are the stationary devices (sometimes called bouncers or "exersaucers"), which have a suspended seat and activity tray but no wheels.
While injuries from infant walkers have declined and fewer parents are using them, researchers say the devices still harm thousands of babies every year. Among the injuries: broken bones from a tumble down stairs, burns from being able to reach a hot stove or drowning after rolling into a pool. The Pediatrics study looks at 230,676 infant walker injuries from the years 1990-2014 and finds that:
74% resulted from falling down stairs while in a walker

91% were to the head or neck

4.5% of the children injured were admitted to the hospital
Canada banned baby walkers more than a decade ago, in 2004. Selling even a used walker there can land you in jail for 6 months or cost you a fine of up to $100,000. But a quick internet search for "baby walkers" in the U.S. shows there is still a market for them here.
Educating Parents About Infant Hazards
Pediatricians are well aware that parents struggle to access reliable health information. An earlier AAP study reported that new mothers felt they received inconsistent or, worse, NO health advice about infant and child care from their doctors and others.
Certainly, pediatricians are doing their best to educate new parents. But that education happens sporadically, during rushed appointments or through paper handouts that patients forget to read or throw away.
It's time for pediatricians to rethink how they reach patients, outside of well-child appointments, and to engage them in their regular lives, when they're ready to learn and retain parenting information.
How?
Use technology that gives you anytime access to patients on their mobile devices. Connect with patients in the same way they're already communicating and getting news.


Share evidence-based content. Patients want reliable information and they want it from their doctors, but they will ask Dr. Google if they don't get it from you.


Partner with a company that's on top of health news and can respond quickly. As health news and research comes out, it's important to communicate updates and any possible risks as soon as possible.
For now, the AAP's message to parents about baby walkers is clear: Don't use them. As you weigh how to innovate your patient engagement, experience and education strategies, DO use effective ways to communicate about this and other health issues—so that your patients can make informed decisions.