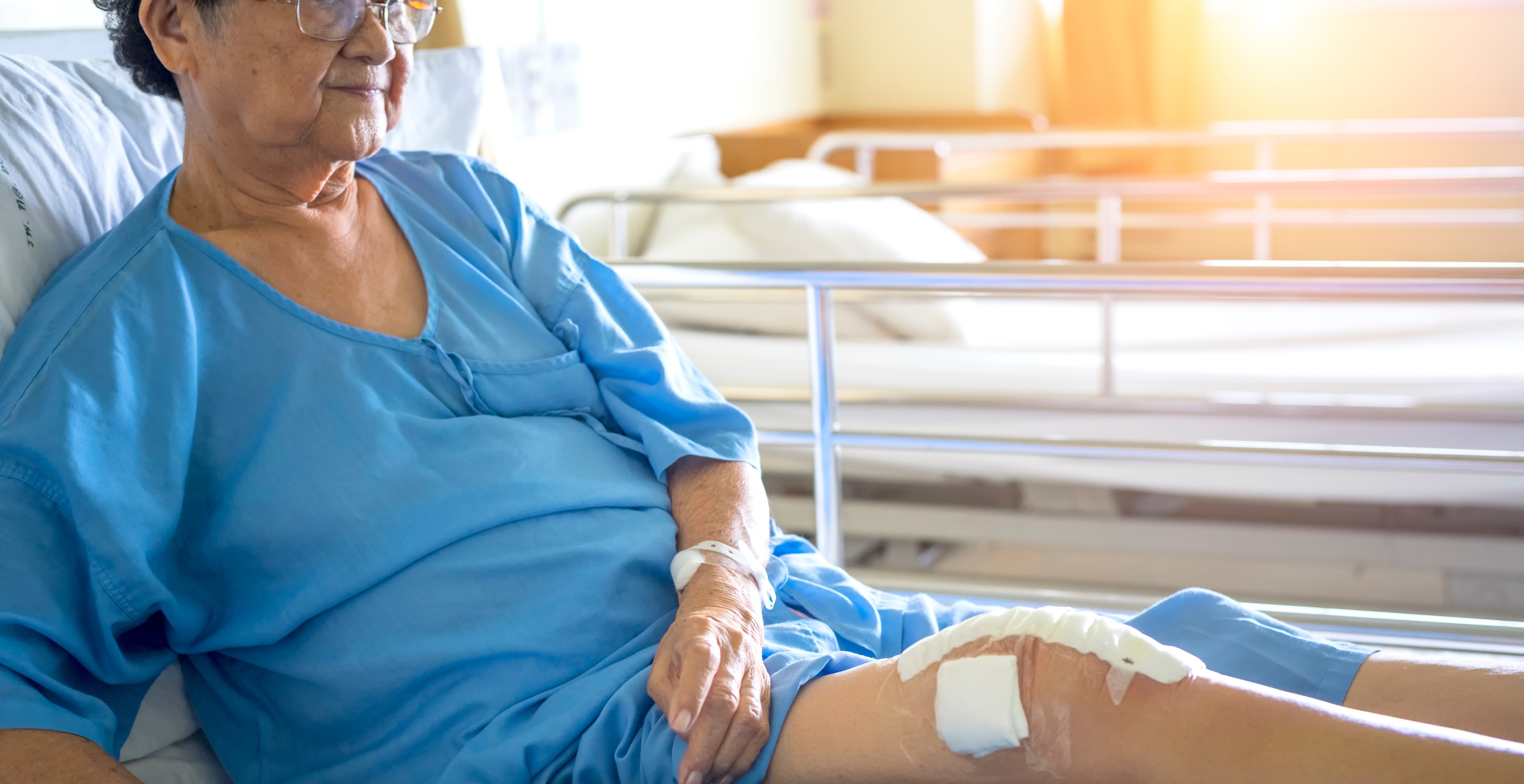 During a care episode, providers traditionally deliver treatment through a series of independent, face-to-face interactions. For patients, however, the care episode begins prior to these interactions and continues during and after medical appointments or hospital stays.
In other words, face-to-face interactions are only one part of a patient's care continuum.
Meaningful patient-provider interactions are increasingly important during the pre-op preparation phase of total joint replacement, one of the most common and costly surgeries in the U.S. today. Patients need to know what to expect and how to best prepare for the surgery and recovery period ahead. Miscommunication and forgotten instructions can lead to day-of-surgery cancellations, which have a significant impact on the provider's bottom line.
Ongoing patient-provider interactions throughout the entire episode of care can help prevent a surgery cancellation. These interactions are most effective when supported by direct patient activation technology, which educates, engages and satisfies patients at critical points along the care episode.
The benefits include significant improvement in the clinical metrics tracked at both hospitals and the Centers for Medicare and Medicaid Services (CMS).
Here's a look at how one mid-size healthcare system is using direct patient activation technology to improve orthopedic metrics.
A St. Paul, Minn.-based healthcare system's orthopedic team wanted to help patients, in their physicians' words, "take ownership of their healthcare journey."
Using direct patient activation technology, this healthcare system has empowered patients in just that way. Delivering targeted care information to patients' mobile devices supplements the time that surgeons spend with patients in-person and extends orthopedic care outside the hospital walls—from as early as six weeks pre-op through six months post-op.
Since implementing its patient activation solution, this health system has realized improvements in both knee and hip replacement outcomes and clinical cost metrics, including a:
45% reduction in discharge to SNFs (skilled nursing facilities)

24% reduction in emergency department visits

6.5% reduction in average length of stay

15.8% reduction in readmissions
At this healthcare system, hospital executives were particularly concerned by the exorbitant cost of day-of-surgery cancellations. Depending on location and surgeon, operating room time in the U.S. can cost a hospital up to $100 or more per minute.
Fortunately, many of the common reasons for same-day cancellations are preventable. At this healthcare system, preventable causes account for 64% of all surgery cancellations and include many patient-controlled factors, including infection, incomplete exams, dental work, medication errors and eating or drinking before surgery. Using direct patient activation technology, the system worked to preempt cancellations by educating patients outside the hospital long before surgery.
In six months, the system was able to reduce day-of-surgery cancellations by 54% compared to the year before. Physicians attribute that reduction to delivering digital reminders, which instruct patients on best practices for preparing for surgery. The messages outline the do's and don'ts and let patients know what to expect on surgery day and in recovery.
In addition to reducing cancellations and no-shows, constant access to care information on their mobile devices has helped these patients feel prepared, more confident and more connected to the hospital:
90

% say the solution helped them feel

more confident

about managing their healthcare.




84

% say the solution helped them feel

better prepared

for their appointments.




85

% say the solution gave them a

stronger connection

to the hospital system.




82

% say the solution made them more likely recommend the hospital system.
What started as an effort to empower patients grew into a solution that has also impacted this health system's bottom line. The difference, in this case, has been not only connecting digitally with patients but starting those connections early in the care episode, when patients are most ready to be activated.
This case demonstrates that empowering patients in this way improves care delivery, patient outcomes and key clinical metrics.