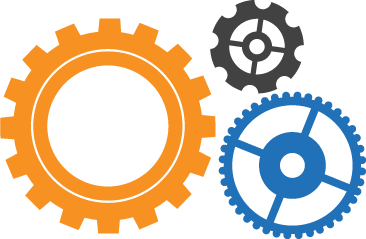 Patient education is no longer just what you want to do—it's what you need to do.
Consider that:
But how do you choose the right patient education systems? There are so many tools that claim to provide patient engagement. How do you find the one that meets your hospital's needs? Here are a few things to look for.
---
Step 1: Connect to your patients digitally.
Paper handouts and discharge instructions are so last century. A Becker's Hospital Review article says that 93% of patients want email communication with doctors. If you're not emailing patients the information you need them to have, or worse, don't collect patient emails, ask yourself why you're not giving patients the information they need in the format they want to receive it.
Patients want to be part of their care. By connecting with them digitally, you can effectively reinforce the messages doctors are giving them at a time and in a way that they can understand and hear what you are saying.
Patient education systems can make these connections seamless with technology that patients use all the time—texting, QR codes and automatic connections, like APIs.
You've probably heard the argument that only millenial patients want digital healthcare and that older patients are turned off by technology, but that is simply not true. 90% of all American adults now have cell phones. 87% of all American adults go online. 52% of U.S. homes do not have or do not use landlines, meaning they are on their smartphones all the time.
Taking advantage of the technology that connects all of our lives is one sure-fire way to improve HCAHPS scores, increase patient satisfaction and meet Meaningful Use guidelines.
Step 2: Fully engage patients with the right information at the right time.
As mentioned above, patients want to be part of their care. They also hold a lot more power than they used to. They are true consumers in the new healthcare economy. If you do not provide them the right information at the right time in the right medium, they will find a provider who will.
A L'Atelier article on connected health reports that 52% of patients were not satisfied with their current healthcare experiences and were prepared to change to another general medical practitioner if that meant having better access to their data.
Your communications should be targeted to the specific point in each patient's care continnuum. Patients are well beyond wanting a general newsletter. We all get too many emails for that. Patients want vital information about their care—information that will guide them and that is specific to what they are going through, whatever their episode is.
Imagine you're a woman who is 7 weeks pregnant. You do not want or need the same information as a woman who is 32 weeks pregnant. You are thinking about different things and need different guidance and support.
In short, the more targeted your messages can be, the more receptive your patients will be to them.
Step 3: Prove it!
Patients feel alone and anxious when they are experiencing a medical concern. Holding their hand throughout this timeline gives them critical support and connections that make them feel stronger and more confident to manage their own care.
A supported patient is a confident patient, and a confident patient has better outcomes. These are outcomes you can measure to prove the ROI of your efforts. Check out a case study on this topic here.
Look for patient education systems with real-time data about usage, engagement and satisfaction.
Understanding how often your patients open your messages, interact with them and respond to them tells you if your connections are making an impact. It tells you about patient engagement and understanding, helps your physicians and staff be more efficient by proactively answering patient questions, and helps patients be more confident to manage their care. All of this translates into decreased costs for your hospital, higher HCAHPS scores and simpler attestation to Meaningful Use.
---
It's no longer good enough to provide care and hope for the best. You need a patient education system that makes meaningful connections, engages fully and proves the impact.
The only way it will work is to meet patients where they are, using technology that is already ubiquitous, that they are comfortable with, and that keeps patients as the primary focus. Doing so will save you time, money and effort.