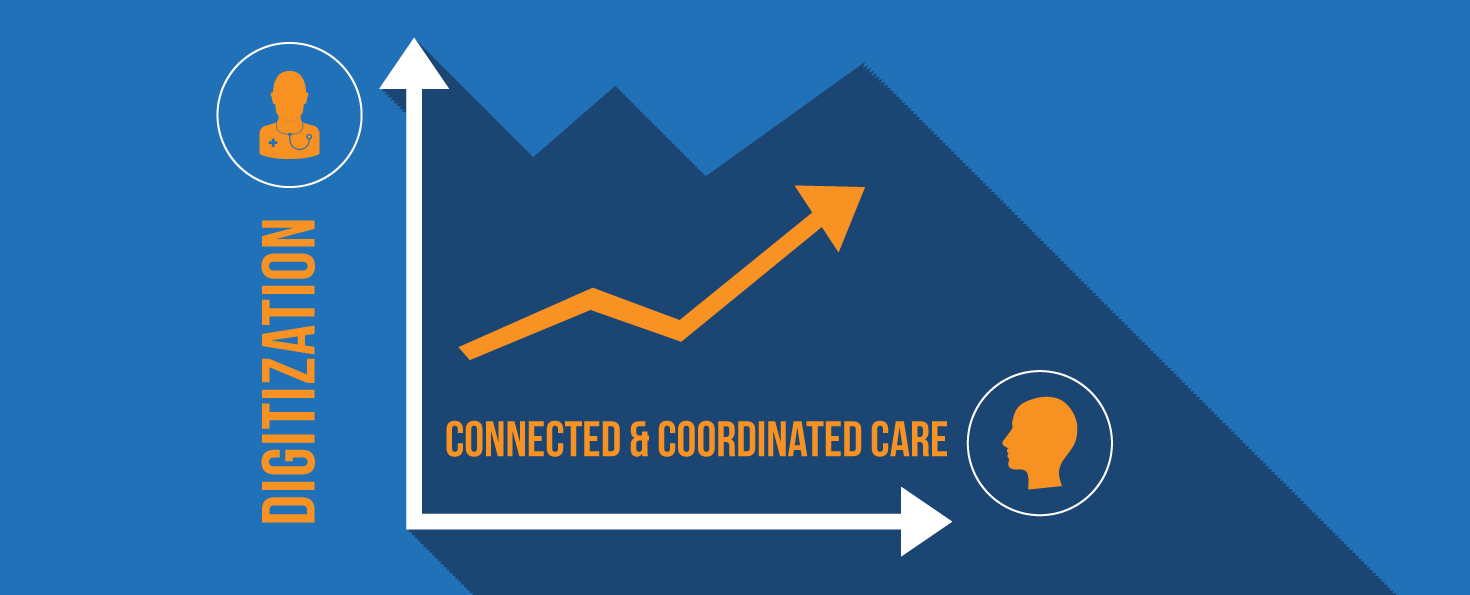 American healthcare is one of the last industry holdouts when it comes to fully embracing digitization. McKinsey Global Institute has ranked healthcare 19th out of 22 sectors in its oft-cited Industry Digitization Index.
Even as health systems implement digital health tools and practices, many of these technologies remain separate, leading to a disconnected patient experience.
But there is hope for the digitization of healthcare! Many digital health tools are designed to automatically link information from different digital sources, creating efficiencies that result in a better experience for patients and better workflows for staff.