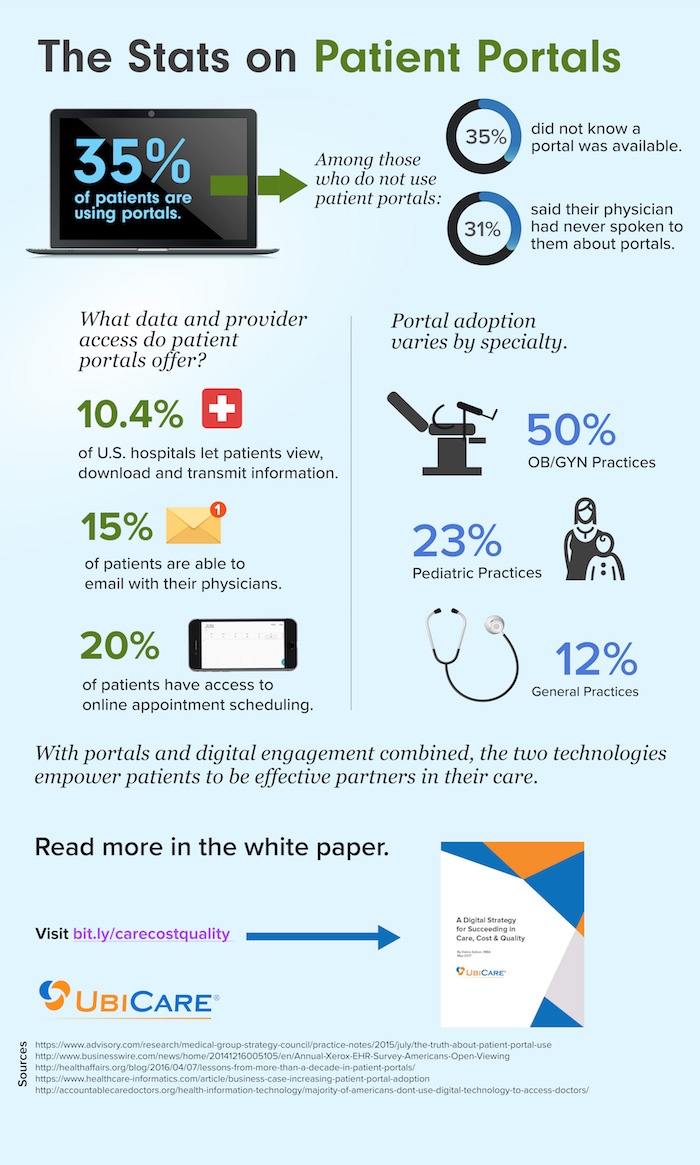 You may not realize that the earliest versions of patient portals have been around since the early 2000s. As the use of electronic health records (EHRs) increased, so too did the functionality of patient portals that often integrated with EHRs.
Where do portals stand more than 15 years after their introduction? What value do portals provide hospitals? Are they easing workflows and creating efficiencies, and for what?
This infographic brings together some of the most relevant statistics on patient portal usage.