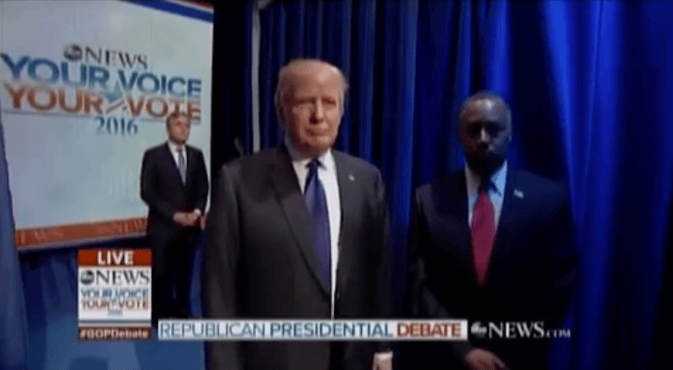 The GOP debate that aired Feb. 6 on ABC offered viewers a good laugh as candidates and moderators alike fumbled their entrances and introductions. "How could this kind of miscommunication happen?" many of us wondered. And what would the repercussions be for the candidates and debate organizers?
The truth is, we all experience similar missteps (though admittedly less public) every day. And while our own stumbles may seem minor given the fact that they aren't posted on YouTube for all to see, they still have implications for our goals—in the case of hospitals and health systems: improving patient experience, raising HCAHPS scores and reducing readmissions.
With that in mind, here are some lessons from the GOP debate entrance that hospital and other healthcare executives can apply to meeting their goals.
1. Keep your ears open.
Healthcare is changing faster than many of us feel we can keep up. But that doesn't mean we can let our guard down, even for a second. When Ben Carson stopped paying attention (or, if you're a Carson fan, when ABC failed to cue him properly), he started a kerfluffle that provided great fodder for comedians.
Stay on top of emerging health technology trends. (Hint: Start by subscribing to our blog!) Try hard to cut through the clutter and find the digital health tools that provide real value to meet your goals. Commit to making better use of the solutions you already have in place, including finding ways to make them work better together, for example, with APIs.
2. Don't let others convince you to lag behind.
I like to think that Donald Trump was acting in solidarity during that debate and supporting his fellow candidate Carson by refusing to enter until Carson's name was called (again). This is probably not the case, but the point remains: you can't fall behind just because others do.
In healthcare today, there is sometimes the consensus that if we all say an initiative is unachievable (Meaningful Use, for example), none of us will be held accountable to fulfill it. In fact, CMS is forging ahead in spite of the naysaying from hospitals and other care providers. Take for example, Comprehensive Care for Joint Replacement, which represents the first mandatory initiative CMS has tried to reduce hospital readmissions and improve patient outcomes.
There are hospitals that are successfully overcoming the perceived barriers to meaningfully engage patients. Next time you're tempted to stay behind with the rest of the pack, try instead to move forward with the innovators.
3. Stand up for the underdog.
In this case, patients. You need your patients to take active roles in their care, but your patients need and want you to guide them toward that goal. In the same way that Chris Christie guided John Kasich (though perhaps no longer an underdog) onto the debate stage by saying, "What about Kasich? Can I introduce him?"
Think less about "patient engagement" and more about "patient education." Are you providing the educational tools patients need to become partners in their care? Are you doing so in the way that works best for them (ie., digitally)? Are you improving hospital workflows and staff efficiency at the same time?
Think carefully about how the things you do—or don't do—by default impact your hospital and your patients. Listen to emerging healthcare trends, innovate in the area of patient engagement and represent the best interests of your patients. You'll avoid many missteps and be better poised to improve patient outcomes, satisfaction and experience.